If you have inaccurate data reported on your credit report you are not alone!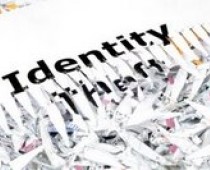 Millions are impacted by identity theft, fraud and experiencing forms of cyberabuse that negatively impact their personal credit profiles every year and with the increasing number of data breaches on the rise – it is only natural that consumers' personal credit reports will contain inaccurate data that needs to be corrected in order to procure the best possible interest rates and financing possible!
Let my experience be your advantage!
I can help you correct inaccurate data that is appearing on your personal credit reports so that you may procure the best financing possible.
My unique experience as a survivor of cybercrime and working in the credit collection industry as a high-tech investigator sets me apart from other Real Estate Brokers and Real Estate Attorneys. My experiences have driven me to the forefront of consumer advocacy, where I continue to pursue legislative reforms of the data furnishing industry to protect consumers including regulations pertaining to the credit bureaus while helping consumers correct inaccuracies that appear upon their personal credit reports so that they may procure the best financing possible.
The credit bureaus; Trans Union, Equifax, and Experian are what are called "data brokers". Inaccurate data being reported on any of the three credit bureau reports can have long lasting and devastating consequences for consumers! These companies are regulated by law and when they furnish inaccurate data it can have long lasting negative impact on a consumer in perpetuity and can inhibit consumers from obtaining the best loan rates and financing.
Contact me today for "Moore" Information!